APC Loyalist Shuns Former Governor Amosun Recognizes Abiodun
Amosun Loses To Abiodun Again As APC Shuns His Camp, Recognizes The Governor's Loyalists
Nigerians can remember the kind of political battle that took place in Ogun State in the run up to 2019 general elections.
The then Governor, Senator Ibikunle Amosun strongly opposed Dapo Abiodun from emerging the governorship candidate of the ruling All Progressives Congress, APC. Amosun instead backed Adekunle Akinlade to get the APC ticket and succeed him as Governor. But, that did not work out as former Governor, Olusegun Osoba heavily backed Abiodun. He succeeded in getting the blessing of President Muhammadu Buhari for Abiodun.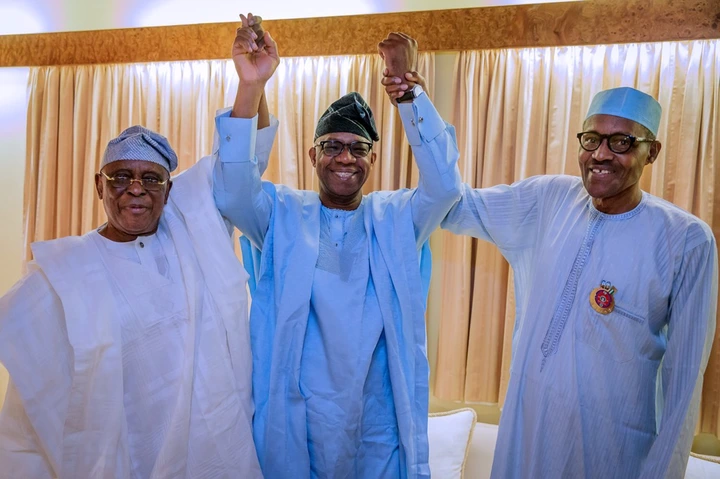 Osoba also persuaded his strong ally and APC National Leader, Asiwaju Bola Tinubu to support Abiodun. With that, Abiodun won the APC ticket. Amosun backed Akinlade to get the ticket of Allied Peoples Movement (APM) to still contest the election. Yet, Abiodun later defeated Akinlade and others to win the post. Abioudn won the court cases to retain his post.
The new supremacy clash.
With the election battle over, it appears that the next supremacy clash is who controls the APC in Ogun State between Abiodun and Amosun. The first test was the just concluded ward congresses APC held. The two politicians and their loyalists conducted parallel congresses in Ogun State and sent their results to the national leadership of APC waiting to see which camp will get the approval of the party.
At last, Abiodun's camp got that approval. According to a
report 
by The Punch, the national leadership of the APC recognized the result of the ward congresses sent by the camp loyal to Governor Abiodun. APC also ignored the one sent by Amosun's camp. The report added that the APC leadership has directed that the state chapters of the party should get ready to organize the local government congresses which will take place on Saturday, September 4, 2021.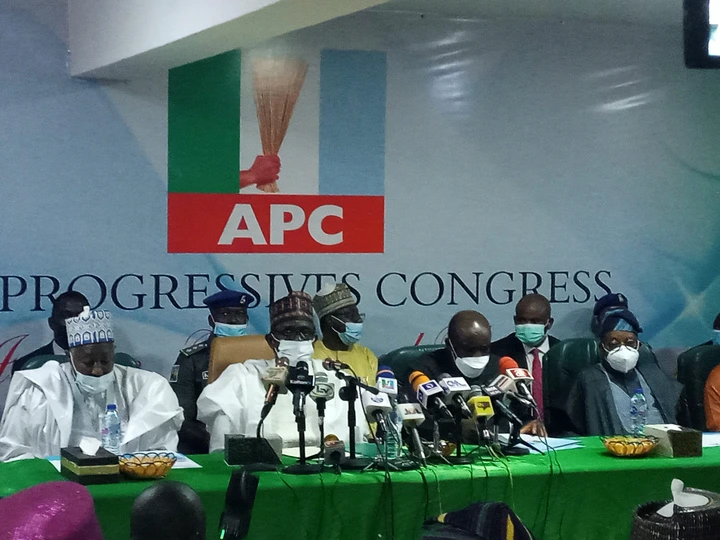 But before the LGA congresses, the APC leadership directed the inauguration of the ward leaders elected based on the results the party approved. With that, it means that Governor Abiodun's loyalists who emerged from the ward congresses would be inaugurated. They would be the people that would organize the LGA congresses in Ogun State. You already know what that means. That will mean Abiodun's camp will keep having its way up till state level.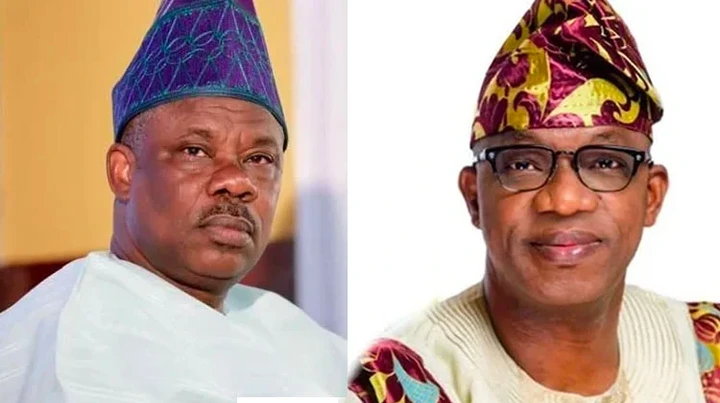 At the end of the day, Governor Abiodun will have his loyalists running the affairs of the APC in Ogun State. Amosun will not want that to happen. He and his loyalists are very likely to fight back through the party, during the LGA congresses or explore the legal option which could lead to another series of legal battle against the directive of the APC leadership. But, so far, Abiodun has won Amosun again since the ward congress result from is camp was approved.