BAR 0-2 ATM: How The Catalans Were Defeated In Saturday's Match.
Spainian giant Barcelona took a devastating shot to the gut as they suffered a 2-0 defeat against their LaLiga counterpart Atlético Madrid at Wanda Metropolitano.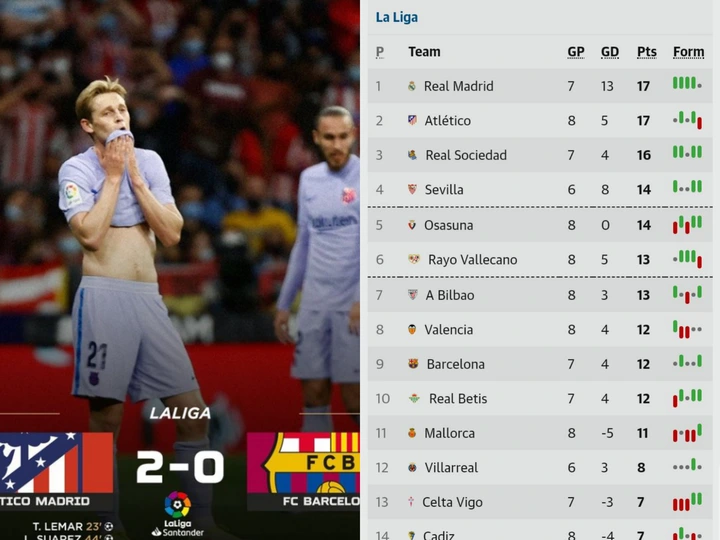 Thomas Lemar struck first with an opening goal in the 23rd minute, assisted by Suarez to give Atletico Madrid a 1-0 lead. Luis Suarez doubled the lead in the 44th minute to put Barcelona in a cold state as halftime ended in 2-0.
The Catalans tried hard with created chances at a comeback in the 2nd half but got counteracted as a great save from Jan Oblak leaving Barcelona goalless. The match ended in a 2-0 flawless victory in favour of Atlético Madrid.
Barcelona failed to gain 3 points as they dropped to 9th position on the Laliga table with 12 points.
Atletico Madrid moves to 2nd position on the Laliga table with 17 points.
The underlying problem that led to Barcelona's defeat against Atlético Madrid is their poor formation and weak defence system.
Koeman poor formation decision and lack of a strategic and tactical game plan contributed immensely to Barcelona's defeat.
Laliga table after Barcelona lost 2-0 against Atlético Madrid.