Chelsea In Danger Of Being Punished With Point Deduction For Misconduct
Chelsea football club could be facing a points deduction after two charges were laid against them for their inability to control their players in the tie against Liverpool at Anfield on Saturday.
Anthony Taylor sent off Reece James for a handball and awarded a penalty which Mohammed Salah converted just before halftime. Though the blues were resilient enough to get a point out of the encounter.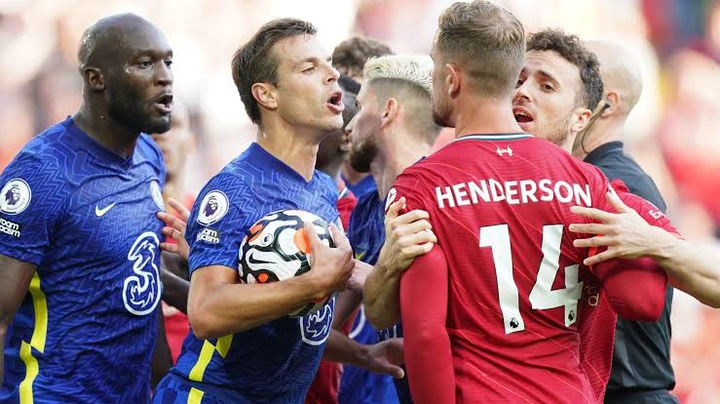 Antonio Rudiger and Edouard Mendy were both shown a yellow card for their ill-discipline after James' red card. According to Liverpool Echo, after being charged by the Football Association, Chelsea "could be in danger of being punished with a points deduction having already being hit by the same rap seven times in the previous seven years".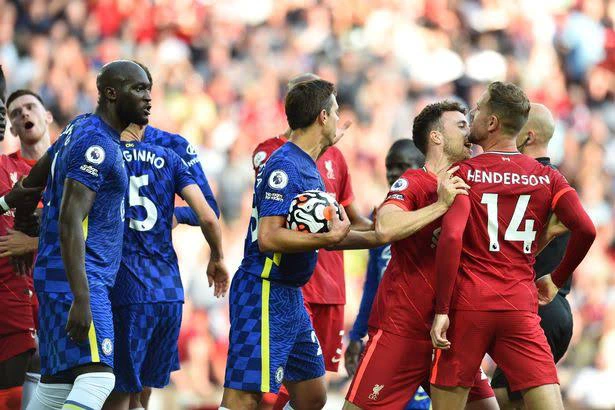 Recall that the blues were fined £22,000 for the same offence in May, when their players had an issue against Leicester City at Stamford Bridge, an encounter that was decisive in the blues' Champions League qualifier.