Malmo 0-1 Chelsea: Wrong Decisions Tuchel Made Despite Victory.
Chelsea won in Tuesday's encounter with Malmo as they leveled on points with Juventus and are just few steps away from the Champions League round of sixteen. The blues gave in everything against Malmo, they had a larger spell of ball possessions and better chances created. Malmo has failed to win their last four group matches so far, their next match will decide their fate in the Champions League.
Here are the wrong decisions Thomas Tuchel made on the game against Malmo despite win.
First starting Marcos Alonso Ahead Of Ben Chilwell
Ben Chilwell have been one of Chelsea's best players in recent matches, he already has three goals this season all scored from open plays. It was a tough decision for Thomas Tuchel to start Marcos Alonso ahead of the Englishman. Marcos Alonso failed to make an impact in today's match, Ben Chilwell should have been the preferred wing back for today's occasion.
Marcos Alonso hasn't been at his best since Ben Chilwell got back to his best. The Spaniard used to be Thomas Tuchel's favourite full back at the beginning of the season but he failed to deliver and Ben Chilwell took his place. Ben Chilwell has become a regular starter for Chelsea in the Premier League, he has delivered in recent matches played so far.
Second starting Cesar Azpilicueta Ahead Of Reece James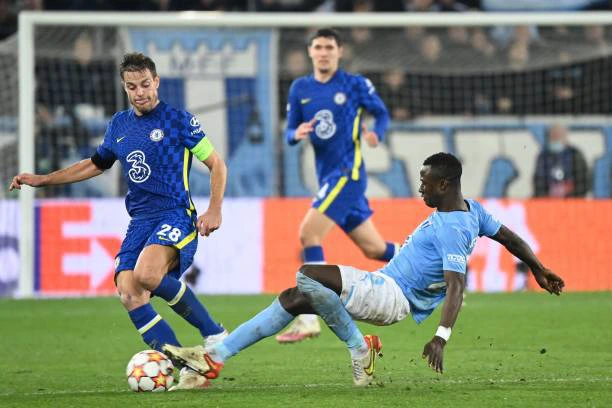 Cesar Azpilicueta made his first start in weeks, the Spaniard was out of the squad for few weeks but got back into the starting lineup today. Reece James has been on a terrific form in recent matches, he single handedly won Chelsea's last game against Crystal Palace. He deserved some minutes against Malmo today. Cesar Azpilicueta couldn't deliver from the right just like Reece James has been doing in recent times.