Manchester United Legend Gary Neville Speaks On Chelsea' Current Form.
English football legend, Gary Neville has expressed his worries over the form of Chelsea this season when he was delivering his statement lately after the blues victory in north London.
Recall that Thomas Tuchel's Chelsea claimed another remarkable 3-0 win last weekend against rivals Tottenham Hotspur in a London derby.
Despite having a difficult first half, the blues won the game decisively in the second half as Thiago Silva, Eric Dier (own goal), and Antonio Rudiger were on targets.
The victory leaves the blues on top of the Premier League table after matching Liverpool's four wins in five games and scoring the same number of goals as the Merseyside Red in the process.
However, Manchester United legend, Garry Neville became worried over Chelsea's side as he couldn't deny that they are a real threat to the Premier League title this season.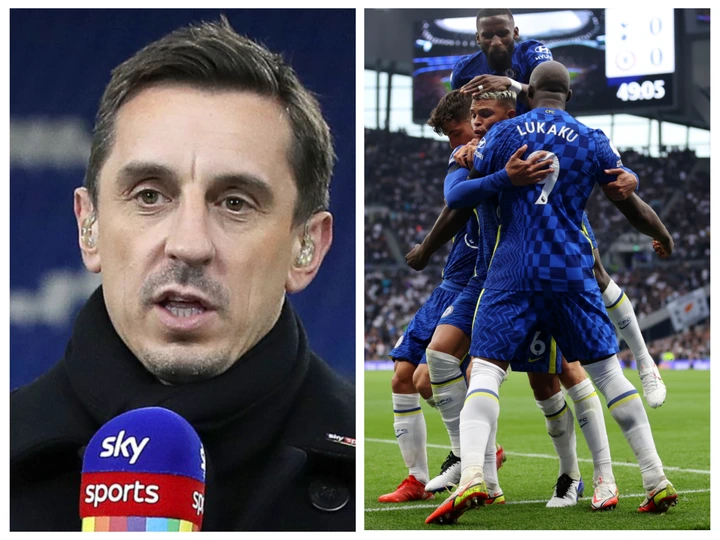 The former English defender was quoted as saying "My immediate thought is that Chelsea is a real team. I've now seen them away at Liverpool, Arsenal, and Tottenham – everything you would want in a team is there. Good in defense, can cope with difficult moments in matches."
Nevertheless, Chelsea will be aiming to build on when they host Manchester City at Stamford Bridge in their next game.