ManU 2-1 VIL: What Solskjaer Said About Ronaldo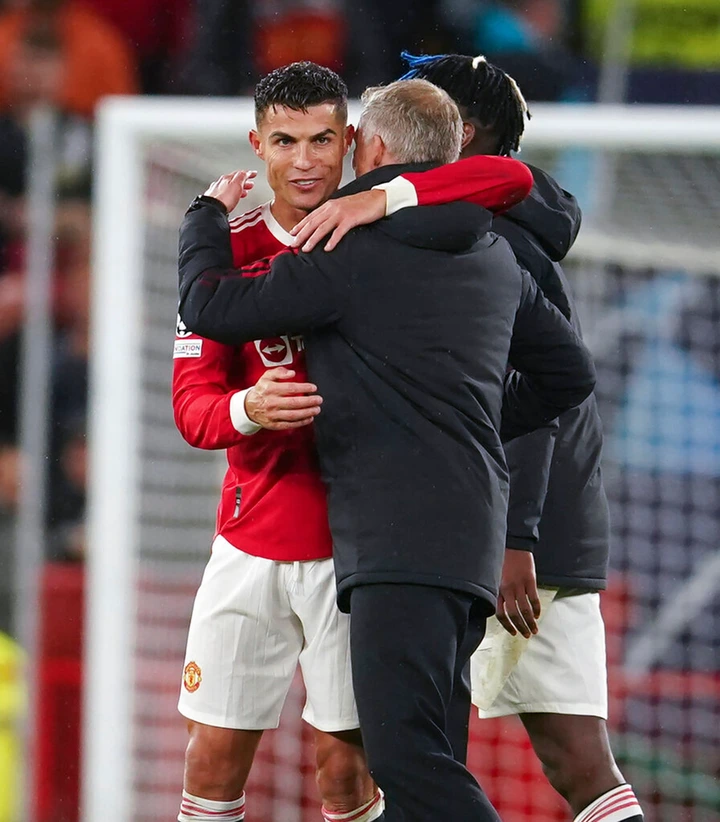 Manchester United Manager Ole Gunnar Solskjaer has showered praise on Portugal national team captain Cristiano Ronaldo, after he netted an injury time winner in Manchester United's dramatic 2-1 comeback victory over Spanish Laliga Santander giants Villarreal football club, in the UEFA Champions League at Old Trafford on Wednesday night. The five times Ballon D'or winner was the hero for the Red Devils again, as he scored an important goal for the club to give them their first victory in UEFA Champions League this season.
The former Real Madrid football club star was given another starting role by coach Ole Gunnar Solskjaer, following his outstanding performance for the club since joining them this summer transfer window from Juventus FC, and he was able to impress again.
Goals from Brazilian star Alex Telles and Cristiano Ronaldo were enough to give the Red Devils a deserved victory despite the fact that Spain national team star Paco Alcacer netted a goal for the away team.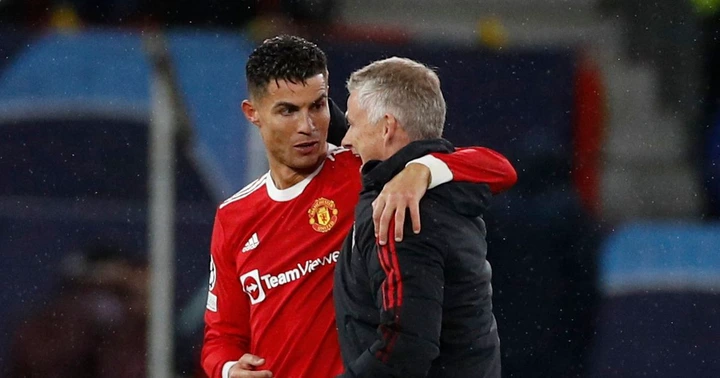 Here are the four things Ole Gunnar Solskjaer said about Cristiano Ronaldo, after netting an injury time winner in Manchester United's 2-1 comeback victory over Villarreal FC;
When you've got Cristiano Ronaldo on the pitch, there is always a second chance
Ole Gunnar Solskjaer believes that any manager that has the Portugal national team captain on the pitch will always have a second chance because he will definitely make an impact on the pitch, and he will give the club the result they deserved.
He is undoubtedly the best
The former Manchester United star said Cristiano Ronaldo still remain the best player in the world, because his performance for the Red Devils ever since he makes a return to the club has been a top-notch.
Ronaldo is so good in Front of goal
The coach continued by saying the five times Ballon D'or winner is so good in front of goals, and he understands the job well, and that's why he has been scoring goals for the club since he rejoined the club.
Cristiano has an impact on everyone
The Manchester United football club coach concluded by saying Cristiano Ronaldo has an impact on everyone at the club, and that's why they've been working together in order to get the results.