NPL 4-0 SAM: Osimhen Leading Napoli To Their First Seria A Title In 31 Years As Club Side Top On The Table.
Nigerian International, Victor Osimhen is currently proving that he's one of the best centre forwards in the world. The 22 year-old has had a bright start to the season in the Italian Serie A, as we got to see him in action thursday night bagging a brace to inspire Napoli to an emphatic 4-0 win against Sampodria at the Stadio Luigi Ferraris.
Osimhen played a starting role for Napoli in the Italian Serie A when they travelled to face Sampdoria at the Stadio Luigi Ferraris. The 22-year-old continued with his incredible form for Napoli this season as he led them to a massive 4-0 victory over Sampdoria at the end of the match.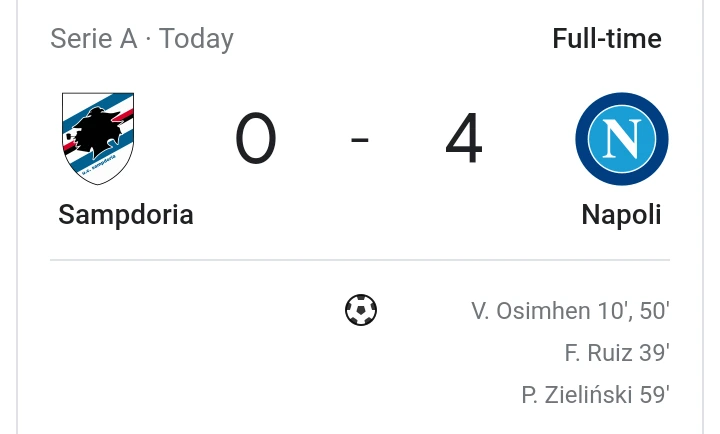 Napoli are currently unbeaten in the Serie A, as they have won all their five fixtures to secure their spot at the top of the league table with 15 solid points over Inter Milan.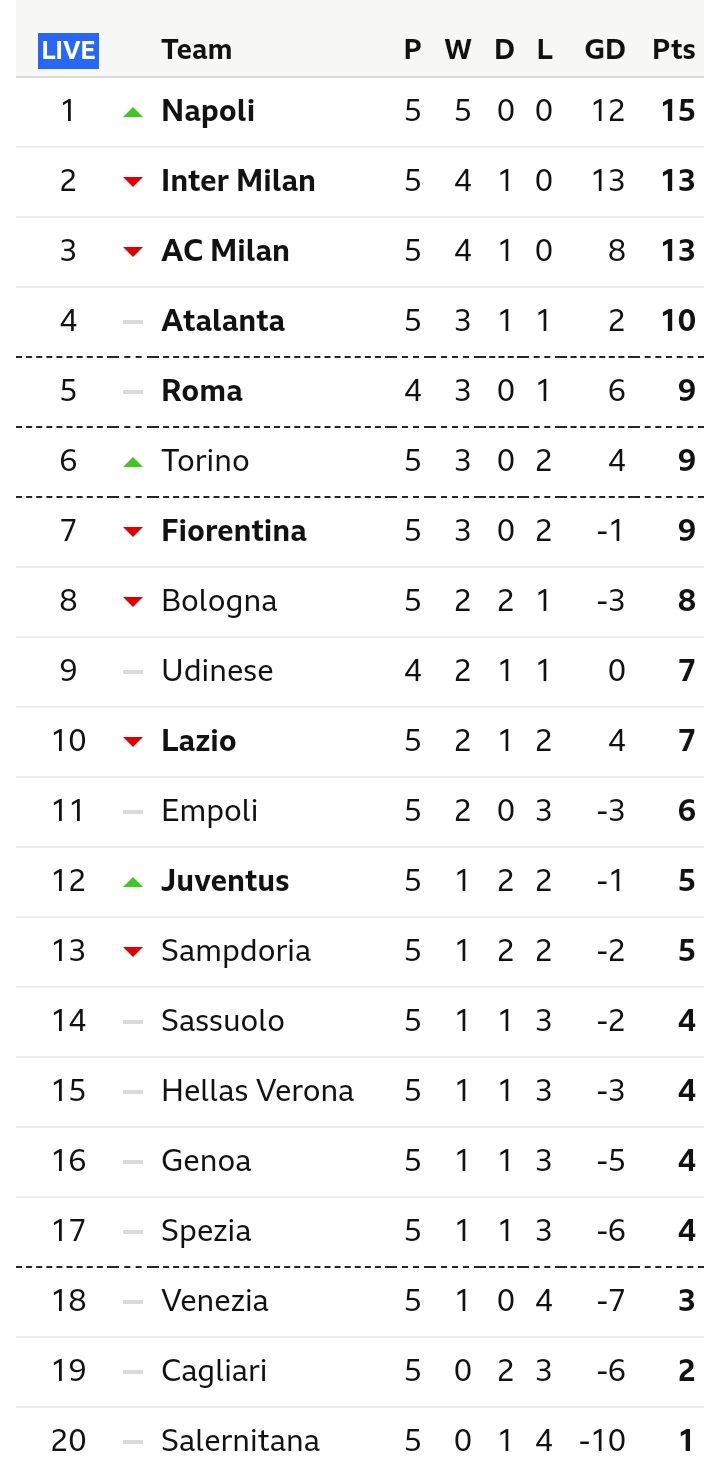 The question on everyone's lips at the moment is Victor Osimhen capable of helping Napoli lift the Serie A title after 31 years?.
Well, I think it's a huge responsibility for the Nigerian International to carry on because the Italian Serie A is filled with a lot of teams that can win the title aside Napoli. Despite that, Osimhen is a very resourceful player and a excellent goal scorer and if he keeps up with his current form he will definitely help Napoli claim their first Serie A title since 1990.