UCL: Results And Outstanding Players Who Won Man Of The Match Awards.
The Champions League matches for 2021/22 season was officially kicked off in a grand style on Tuesday with many elite clubs trading tackles and face-off against each other.
Eight matches were played at different venues by 16 teams with lots of good performances from teams and players in match day 1 of the most prestigious trophy in Europe.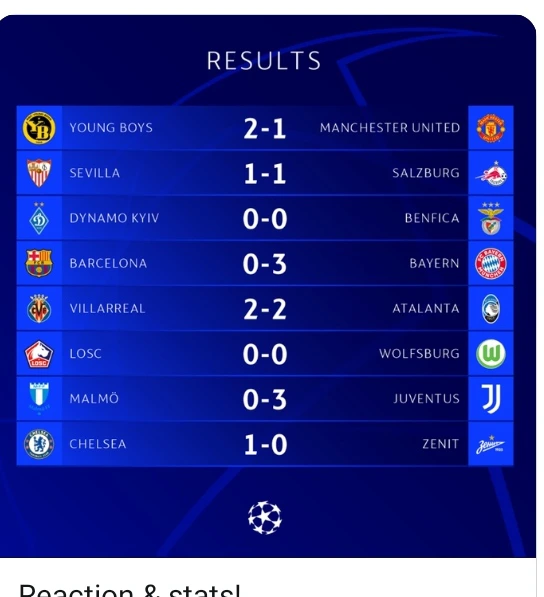 Big teams like Manchester United and Barcelona were defeated by their opponents. Manchester United lost to Young Boys at Stade de Suisse wankdorf stadium in Switzerland while Barcelona was thrashed 3:0 by the rival, Bayern Munich at Camp Nou.
A lot of players made their first Uefa Champions League appearance for their different teams on Tuesday night and their performance was outstanding throughout the whole 90 minutes.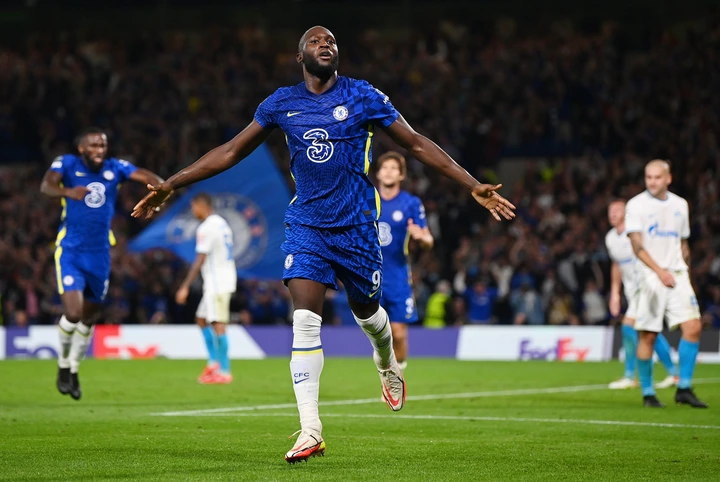 Players who performed very well were rewarded with the man of the match award for an excellent performance in match day one. 8 matches  played on Tuesday with 8 outstanding players who won the man of match award as listed below.
1. Paul Dybala won the man of the match award in Juventus 3:0 win over Malmö for an exceptional performance throughout the match. He scored Juventus second goal in that encounter.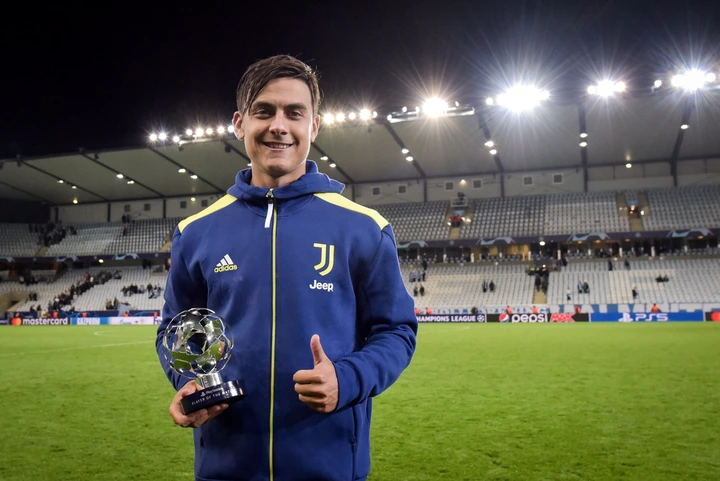 2. Jonathan David was unlucky that his goal was ruled out in Lille vs Wolfsburg match. The Lille striker was given the award for an excellent performance.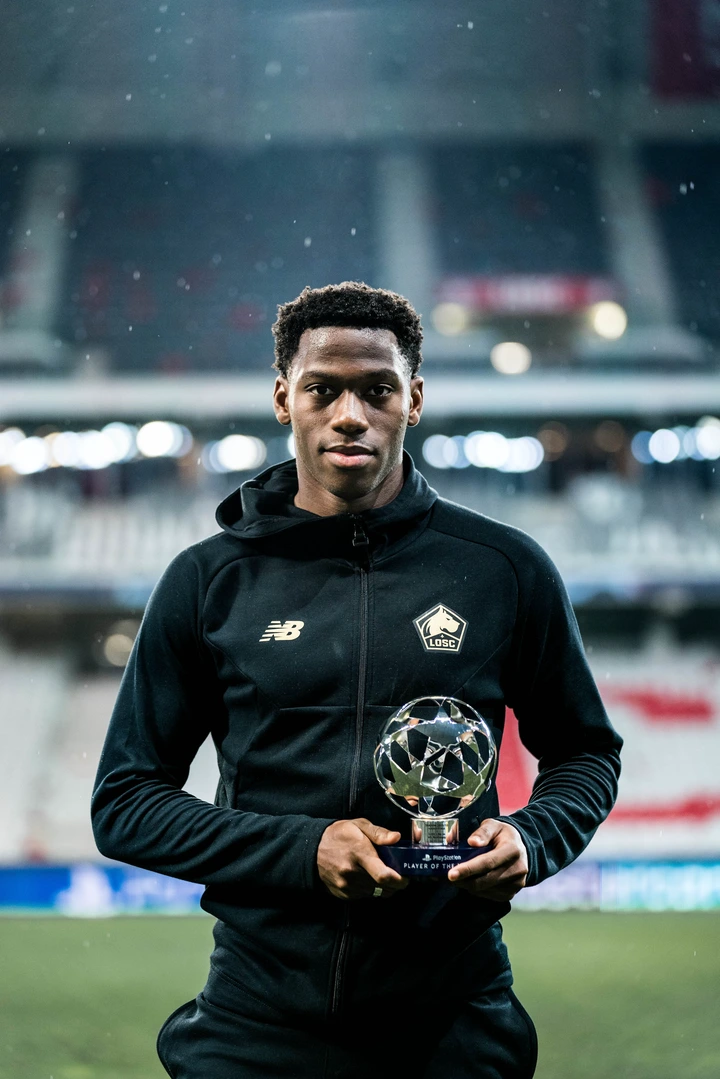 3. Robert Lewandowski clinched the man of the match award for awesome contribution to Bayern Munich 3:0 win over Barcelona. The Poland international striker scored two goals in that match.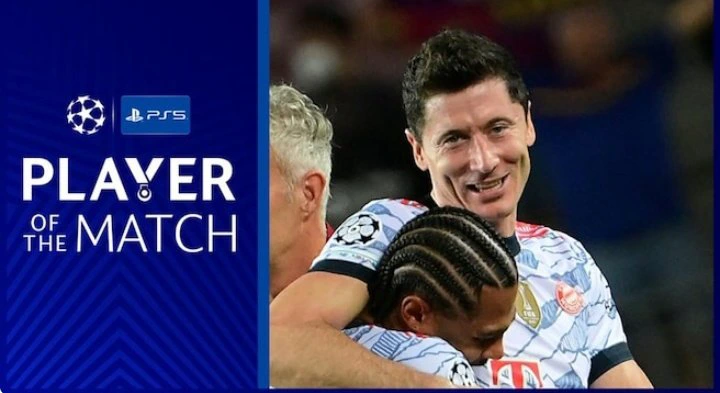 4. Christian fassnacht was given the award after he terrorised Manchester United till the end of the match. His work rate in that match is rated 100%.
5. Daniel Parejo received the man of the match award in Villarreal Vs Atlanta match as it ended in 2:2 draw.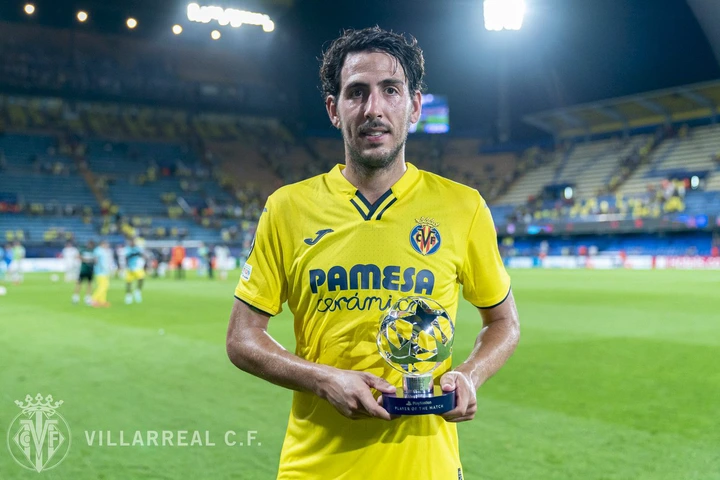 6. Nicolas Otamendi, the Benfica defender played a greater role in their 0:0 draw with Dynamo Kyiv in Ukraine and he was given the man of the match award for a job well done.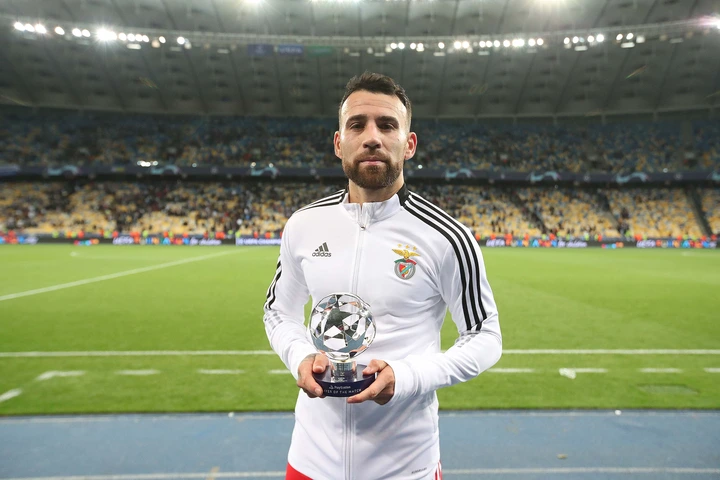 7. Romelu Lukaku guided Chelsea to their 1:0 win over Zenit St Petersburg at Stamford bridge. The Belgium international received the man of the match award after the match ended.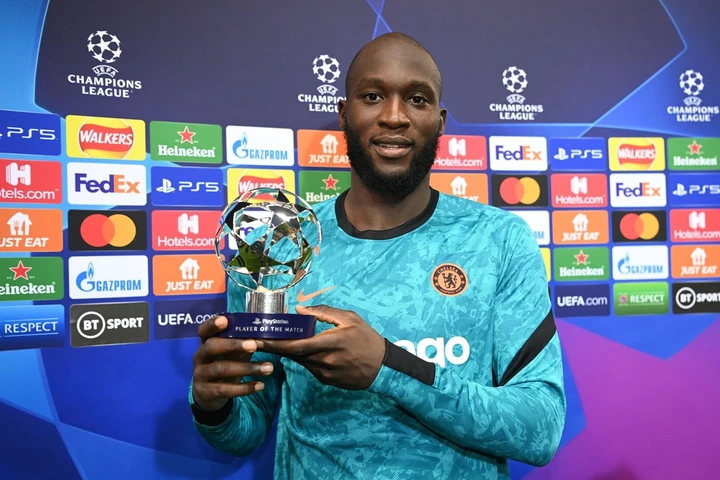 8. Karim Adeyemi, the Salzburg playmaker was excellent in the 1:1 draw against Sevilla in Spain. He was given the man of the match award for an awesome performance.