UCL: What Maguire Said About Ronaldo As ManU With An Astonishing Comeback Won 3-2 Against Atalanta
The Champions League encounter between Manchester United and Atalanta has finally been decided with Manchester United astonishing come back after being two goals down. Cristiano Ronaldo great moves and display of skill made wednesday night  indeed a joyful one for the red devils and their fans as they won 3-2 to Atalanta.
The match was indeed interesting as pressure mounted on the red devils boss Ole Gunner Solskjaer as fans continued to boo his team at the first half being two goals down.
However, whatever the Red Devils boss must have told the boys during break really works as they recorded a successful comeback against Atalanta in the second half, with Goals coming from  Marcus Rashford at 53 minutes and Harry Maguire scored at the 75th minutes to level up 2-2 with the visiting side .
Cristiano Ronaldo sensational header  brought about the turnaround victory with a relieve on already pressured Boss Ole Solskjaer.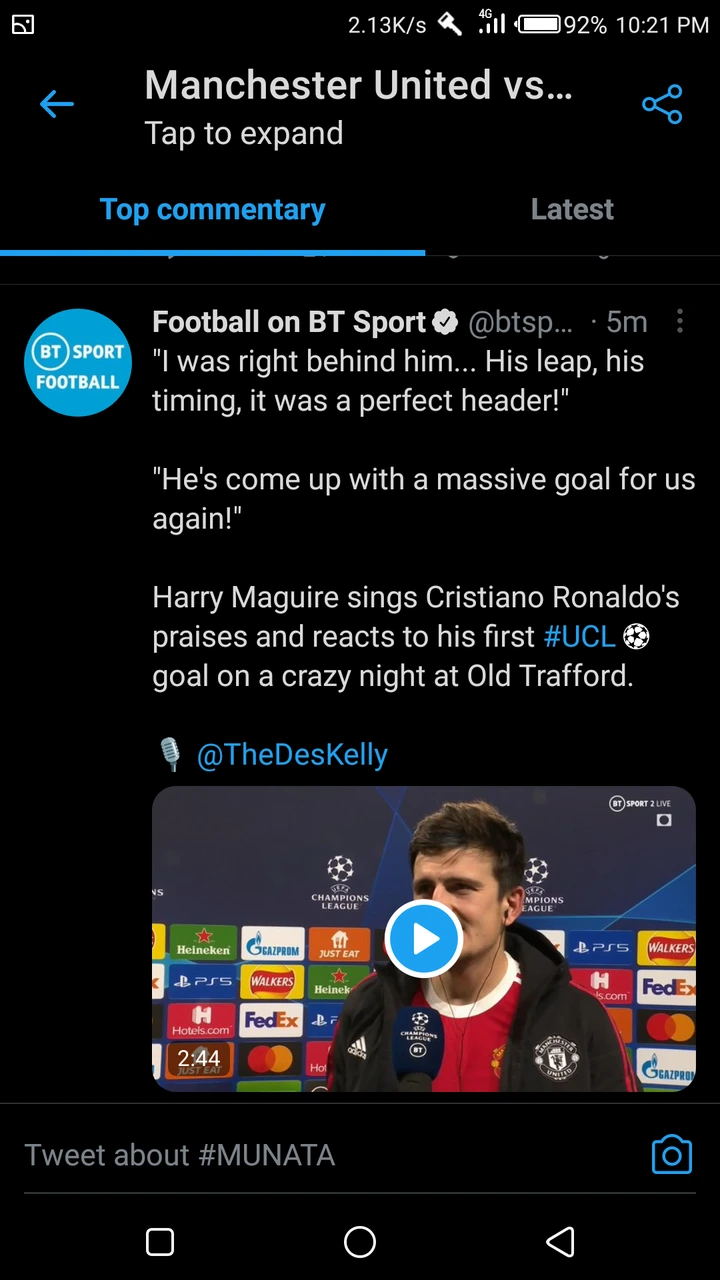 Speaking about Cristiano Ronaldo and his goal after the match, Maguire stated that Cristiano was always every where during the match. He was right behind him, his leap, his timing, and his perfect herder was all they needed.
Maguire stated that Cristiano Ronaldo has come up with a massive goal for them again.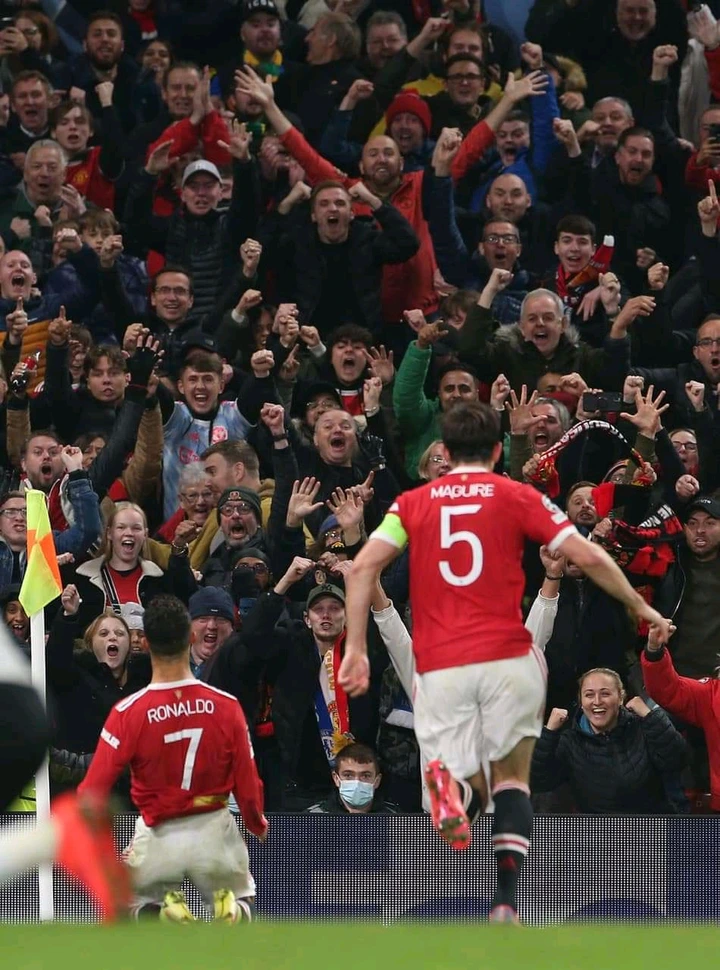 The 81 minutes herder was all that Manchester United needed to claim their victory against Atalanta, which Cristiano Ronaldo did.