With Return Of Key Players Tactical Moves Expected From Solskjaer.
Ole Gunnar Solskjaer had had a lot of backlash of getting his game tactics wrong with the caliber of world-class players Manchester United currently has.
The last 5 games the red devil's played, they have lost 3 and won 2, and many critics have blamed their recent poor form on Ole Gunnar Solskjaer's inability to make the right tactical decisions during key moments in games.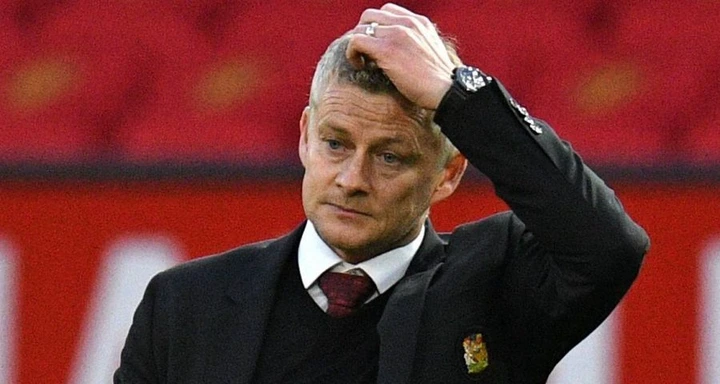 Ole Gunnar Solskjaer
Before Manchester United's recent UEFA Champions League game against Villareal at Old Trafford, coach Ole Gunnar Solskjaer had confirmed that the team will be without the services of central defender, Harry Maguire, and full-back, Luke Shaw because both players had suffered injuries in their last English Premier League game against Aston Villa, but on Friday's pre-match press conference, Solskjaer confirmed that Luke Shaw has recovered from his injury and has been declared fit by team doctors to play in Saturday's EPL game against Everton.
Another great news was that of Marcus Rashford returning to training after his successful shoulder surgery, although the Manchester United player is not yet fit to play, his recovery is great news for Ole Gunnar Solskjer's frontline.
In Manchester United's UEFA Champions League game Villareal, Ole Gunnar Solskjer played a 4-2-3-1 formation and was forced to play Victor Lindelof, Diogo Jota, and Alex Telles as replacements for the injured Harry Maguire, Luke Shaw, and Aaron Wan-Bissaka who was unavailable because of the red card he got in United's previous game against Young Boys.
Although Manchester United came out victorious in the game against Villareal with Alex Telles getting his first United goal and Ronaldo scoring a stoppage-time winner, the red devils were not so impressive against Villareal they could have easily lost the game if not for the goalkeeping genius of David De Gea, and Solskjaer's late attacking substitutions that paid off.
Now that Aaron Wan-Bissaka and Luke Shaw will be available will Solskjaer tweak his formation yet again to be able to handle the Everton resistance? At the moment Solskjaer seems not to have any particular pattern, but comparing with the current Diogo Dalot with Aaron Wan-Bissaka's poor form this season, Bissaka seems to do a better job on the right wing for Manchester United, but considering Allex Telles' scoring form he could be started in the right full-back because Luke Shaw has been in a brilliant form for Manchester United this season.
In midfield Pogba should be given a free role so that he can be creative, he has been very poor when he is played as a left-winger or a defensive midfielder, Cristiano Ronaldo needs Pogba to be at his creative best to function at full potential for Manchester United, hopefully, if Solakjaer can get his tactics right against the cunning Everton, the red devils should be able to secure all three points at Old Trafford.